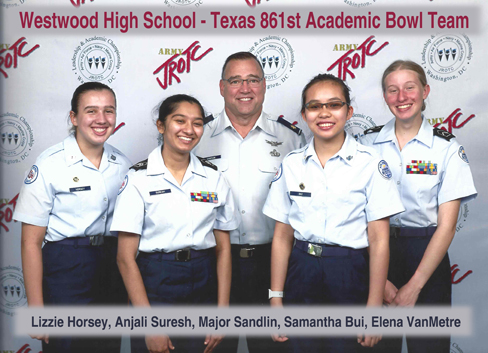 Congratulations to the Texas-861st Academic Bowl Team! They made it through two rounds of competition against 600+ competitors to be one of only 16 teams selected to attend the National Championships in Washington, DC. That means our cadets were in the top 3% of all competitors.
Four cadets were selected to attend the final round of competition in Washington, DC. During that competition, they went head to head with the best in the nation and made it through the qualifying rounds and a quarter-final round to reach the final four. In a squeaker of a game that came down to the last question, our team finished 4th in the Nation! Amazing work from a team that only began four years ago and was attending the finals for the first time!
Everyone had a great time and is excited about our chances for next year's competition. So congratulations to an amazing 2018-2019 year...now on to 2020!