Popcorn Sales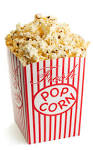 Hello everyone!
We need your help. Our cadets sell popcorn every Tuesday and Thursday from 3:50 to 4:40 to help support their programs and need an adult to handle money.
You will meet the cadets in the main entrance hall near the trophy case and can park in the teacher's lot or visitor spots near the main entrance. Please sign up to help.
We appreciate any help you can give us. Thank you!